Barbie, Samsonite, and The North Face 
Many look forward to the summer time because it is filled with sunshine, outdoor adventures, and extra relaxation time. Brands capitalize on these three months of carefree spirits and sunshiny days to show off imaginative and exciting ad campaigns. We have collected three summer 2023 ads that we couldn't help but fall in love with. 
One marketing campaign from this summer that refuses to be overlooked is the immensely successful marketing blitz surrounding the highly anticipated Barbie movie. With Margot Robbie as Barbie and Ryan Gosling as Ken, the film will debut on July 21, 2023. Barbie's marketing strategy utilizes all of the necessary elements for a successful campaign: recognizable branding, a wide array of partnerships with established brands, and clever use of AI and social media to engage with consumers. One tweet reads, "the devil works hard, but the Barbie marketing team works harder". 
One of the most notable Barbie marketing stunts is the Barbie Dreamhouse listed on AirBnB. Originally listed in 2019 to celebrate Barbie's 60th anniversary, the beachfront pink Malibu mansion has made a triumphant return. The property has been renovated to include a disco dance floor and weightlifting area so guests can unleash their "Kenergy". Photos of the dream house have sparked a ton of social media buzz and anticipation for the movie. 
The marketing frenzy has touched basically every industry, with clothing brands like GAP and Forever 21 launching pink Barbie-themed clothing lines, and beauty brands unveiling special edition Barbie collections. Even food companies, like Cold Stone Creamery and Pinkberry have joined the Barbie mania. This campaign brilliantly taps into the iconic Barbie status and evokes nostalgia for childhood memories in audiences of all ages.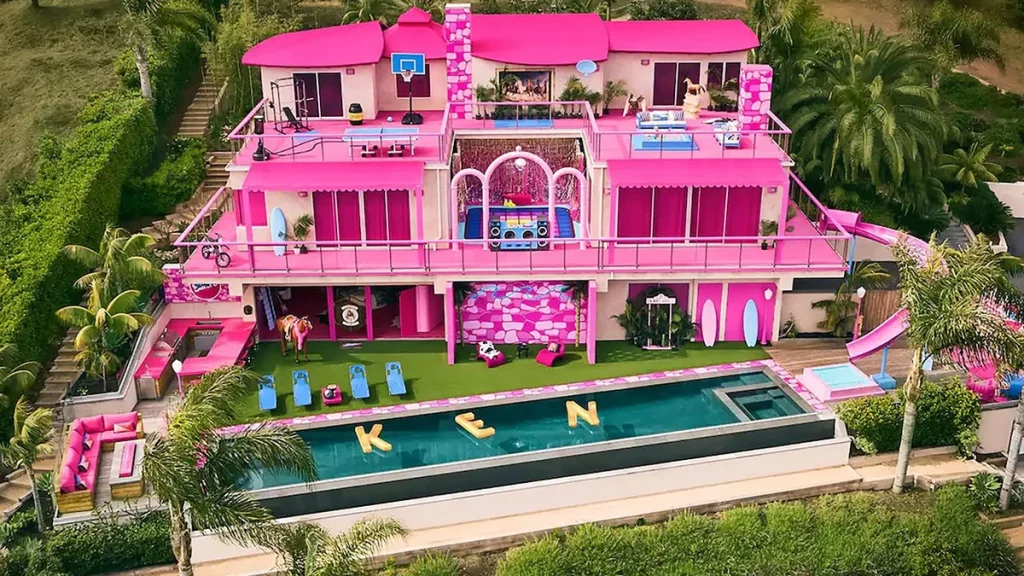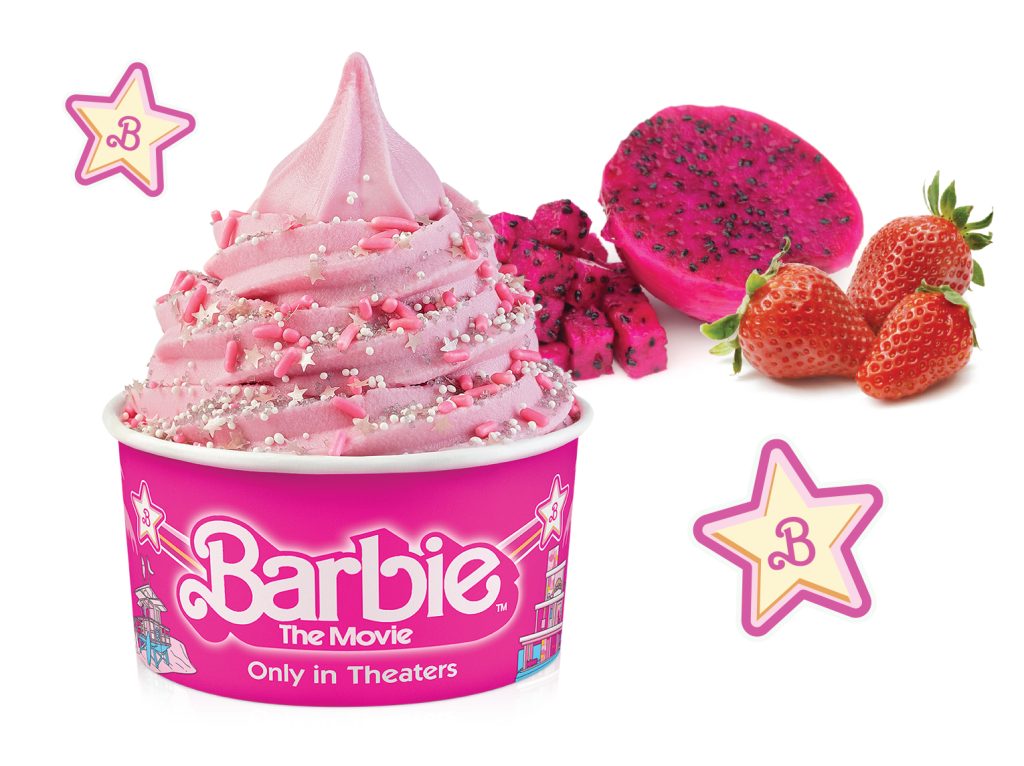 Samsonite, renowned luggage brand, takes consumers on a nostalgic journey with its captivating, "Travel Like Your Parents" ad campaign. The campaign features an ad that inspires viewers to slow down and enjoy the art of exploration this summer. Their website reads, " Back in the day, creased maps guided their greatest adventures, film cameras captured their fondest memories, and Samsonite followed every step of the way. They lived in the moment and embraced every possibility. This summer, it's your turn". 
The campaign plays on the fact that their luggage brand has been trusted by travelers for generations because of their luggage's timeless style and durability. Samsonite's summer campaign portrays the perfect summer road trip that includes getting lost along the way and stumbling upon something amazing. They play on viewer's sentimental connections with their parents and encourage us to connect with the past. The campaign inspires a new generation of travelers and ensures that their luggage is capable of taking you on any journey.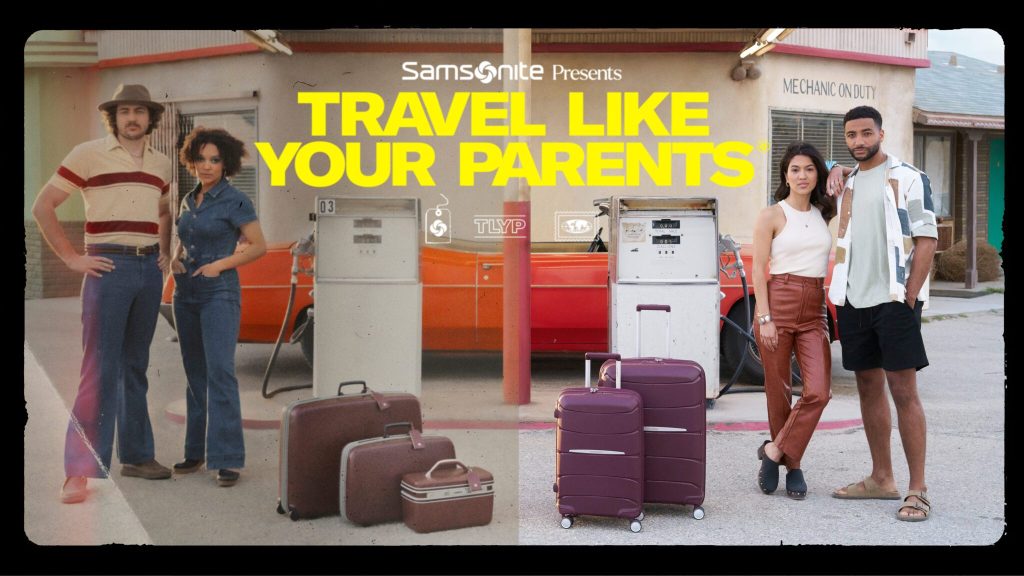 The North Face is taking advantage of the heat of summer to tackle an issue that their brand is passionate about. The groundbreaking new ad shows the brand's commitment to environmental sustainability by warning of the dangers of global warming. Their new campaign, titled the "Global Warming Series", paints a vivid picture of what our world could look like if urgent action is not taken. The ad features a hypothetical "special collection to live in a future uninhabitable world" featuring apparel and equipment that would be needed to survive on Earth if environmental conditions continue to worsen. The ad concludes by saying it is a collection that they hope to never launch. The campaign effectively merges The North Face's mission to help the planet with their passion for adventure. The ad is successful in creating a sense of urgency around the issue of global warming and reminding consumers of The North Face's unwavering commitment to safeguarding our planet.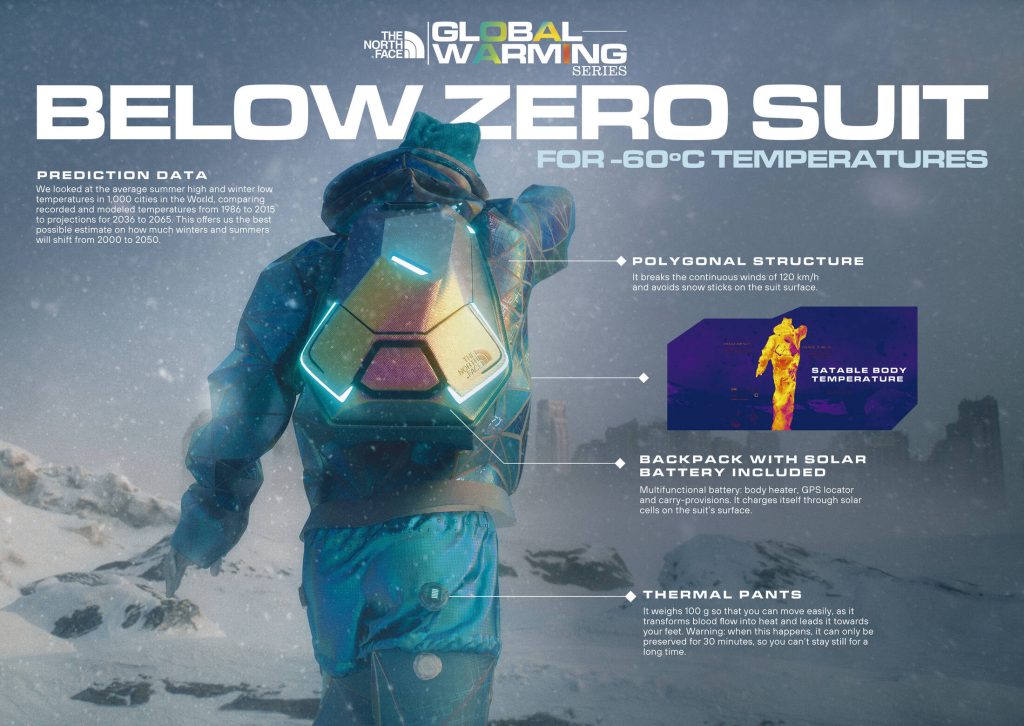 Sources:
https://www.instyle.com/barbie-movie-brand-collaborations-7558155
https://www.smithsonianmag.com/smart-news/barbie-malibu-dreamhouse-airbnb-180982482/
https://rockcontent.com/blog/barbie-movie-marketing/
https://drifttravel.com/samsonite-rediscovers-the-joy-of-traveling-in-travel-like-your-parents/
https://shop.samsonite.com/travel-like-your-parents.html