How the Central Intelligence Agency is Changing Their Brand and Increasing Diversity
Secret Agents Wanted
Sidney Reilly is widely regarded as the greatest spy of all-time, and the inspiration for Ian Fleming's James Bond. His talents exceeded the abilities of most intelligence agencies at the time, being actively recruited by the British, Japanese, Russian and German government in the early 1900's (Simkin, 2020).
One of the many lessons that can be learned through Reilly's captivating tales is that secret agents are in high demand — and not just domestically, but worldwide. And the quandary that perplexes many intelligence agencies is how to recruit the best talent, while deterring their own citizens from working with adversaries. 
With intensive scouting and competitive recruiting on a global scale, can something as simple as rebranding sway the likes of Sidney Reilly to take their talents to D.C.? The United States Central Intelligence Agency (CIA) recently took basic steps to promote themselves in a more modern, mainstream overtone. 
Photo by Chris Yang on Unsplash
Controversial Logo Change
During the commencement of 2021, the CIA introduced a new logo that deviates from the ordinary style. Contemporary and modern — the logo no longer features traditional American symbols or color themes, but rather, a futuristic all-black design.
Like just about anything that goes viral on social media, public opinion seems to be split. The credentialed advertising magazine Ad News reports that the rebranding has seen "plenty of jeers", as many social media users have joked about how informal the new design seems for a renowned government institution (Liffreing, 2021). Many social media users have attempted to outdo one another's punchlines, competing for likes and retweets. However, this shouldn't necessarily be indicative of an unpopular logo change, as the banter could just be the result of the mischievous nature of social media.
But criticisms don't stop there, as credible graphic design professionals have also weighed in. The New York Times quoted Eric Hu — a previous design director for Nike — saying that "if I didn't read the copy, I wouldn't know if this was for a direct-to-consumer designer toothbrush or an organization that's been accused of destabilizing governments worldwide" (as cited in Marcus, 2021). Perhaps the design objectively wasn't well received at all, and came across as too minimalistic for such an authoritative institution. 
But Hu later clarifies with The New York Times that the humor of the situation specifically stems from the CIA's contradictive past:
Objectively, it's really funny that the C.I.A. has used a visual language that used to be considered evil and dystopian… It's just a reminder that you shouldn't look at something and say, like, "That is a liberal font and that is a conservative font". (para. 9-11)
In other words, the CIA has gone from a powerful authority figure, to a progressively liberal institution — creating a comedic juxtaposition indeed.
The design itself might not necessarily be of inadequate quality, but the logo's unfitting context garnered reasonable criticism. Many believe that the rebranding is an attempt to artificially pander to young adults. The magazine Paper compares it to "Steve Buscemi rolling up to a group of teens with a skateboard and backwards baseball cap" (Moen, 2021). This is a popular reference from the TV show 30 Rock, where Buscemi's character awkwardly tries to fit in with a younger crowd. Some critics are skeptical of the CIA's genuinity, and see the rebranding as misleading and deceptive.
Increasing Diversity 
This rebranding campaign began taking effect during the summer of 2020, as Fox News reports that the CIA created "its first-ever streaming recruitment ad in an effort to 'excite' Americans to apply" (Turner & Singman, 2020). This advertisement — titled "Discover the CIA: Your Nation is Counting on You" — features youthful CIA agents utilizing their diverse backgrounds to work towards a common goal.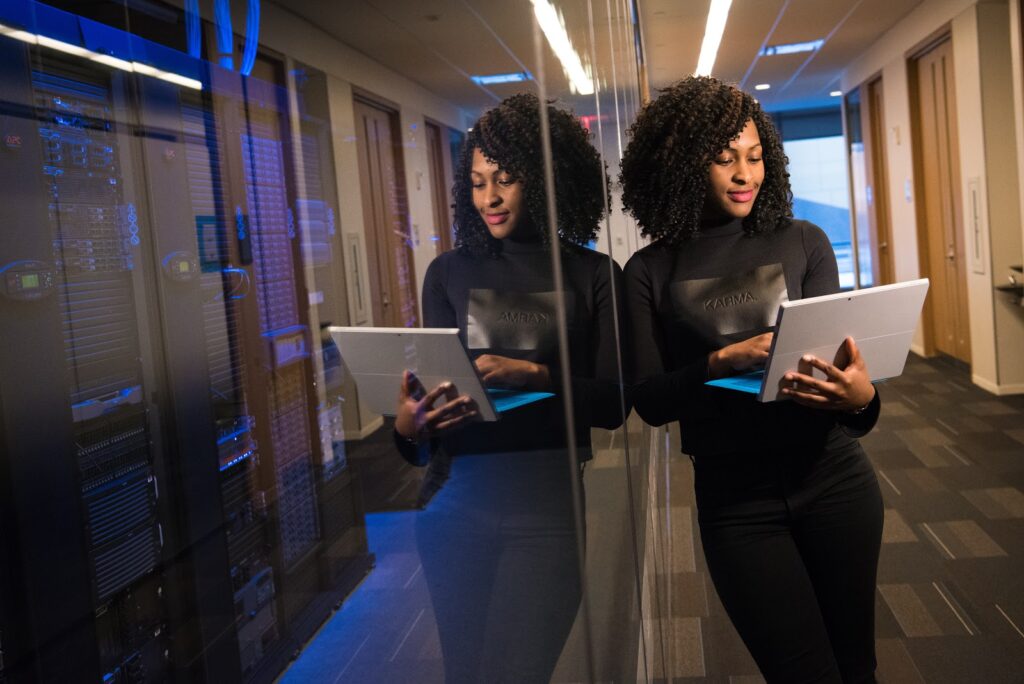 Photo by Christina @ wocintechchat.com on Unsplash
This theme of inclusivity has become more prevalent throughout the campaign's development, as there seems to be a consensus regarding the CIA's intentions for rebranding: to spark interest among prospective Millennial, Gen-Z, and minority talent. 
Alongside foreign agencies competing with the CIA's applicant pool, Bloomberg reports that "in the cut-throat market for cutting-edge talent, lumbering, budgeted and opaque government agencies suddenly find themselves competing with the nimble footwork, deep pockets and brand equity of Big Tech" (Schott, 2021). With modern businesses becoming more reliant on technological innovation, there's not enough bright minds to fulfill every industry's wants and needs. Thus, the CIA has launched this initiative to market themselves more effectively and stand out as a premium employment opportunity.
To rebrand the agency to a broad, youthful audience, the CIA's official website (2021) strongly emphasizes their commitment for diversity and inclusion:
At the CIA, we are striving to build a workforce that reflects the world in which we live and a workplace where all voices are heard, respected, and valued. Our national security mission demands a broad range of perspectives, ethnicities, backgrounds, and experiences. We've seen how an inclusive culture fosters new ideas, inspires innovation, and leads to success. At CIA, we don't just leverage diversity, equity, and inclusion; we embrace and celebrate it. (para. 1)
Their website further portrays the CIA's workplace as one of diversity, comprehensively showcasing their minority workforce and success stories. It's evident that the rebranding is a deliberate effort to appeal to diverse minority groups.
Some argue that this rebranding is a direct result from years of CIA exclusion and intolerance, as AP News proclaims that "the days of all American spies being white male graduates from Ivy League schools are long gone" (Riechmann, 2021). There's been a growing sentiment from both academics and CIA affiliates that the agency has exhibited racial and ethnic biases. Deb Reichmann further reports statistics supporting this claim, as only 39% of its workforce were female, and 27% were from minority groups (para. 9-10). These disproportionate demographics coincide with the CIA's newest endeavours to create a workforce that accurately reflects the world we live in. 
Former CIA agent, Darrell Blocker, concurs with these racial disparities. In an interview with ABC News, he shares his frustration and discontentment with the lack of diversity at the CIA, but expresses hesitant optimism for the future. Blocker states, "when I walked in the door in 1990, there were zero examples of a (diverse) division chief. When I walked out the door: Asians, Latina, Latinex, Black, like myself, division chief…  I saw a lot of progress, but I don't know if it's sustainable progress" (Dwyer & Smith, 2020). During recent years, the CIA has been prioritizing this mission, but of course, more needs to be done to fulfill it.
Future Outlook
The New York Times cites that 2019 was the best recruitment year for the CIA in a decade (Barnes, 2020), and CIA spokeswoman — Nicole de Hay — says that 2020 "was an outstanding recruitment year for the CIA. Our next class is the third largest in 10 years and the most including people with disabilities since 2010. It represents a diverse pool of talent" (as cited in Bruchesi, 2021). Overall, the CIA is making improvements by fulfilling their rebranding campaign goals.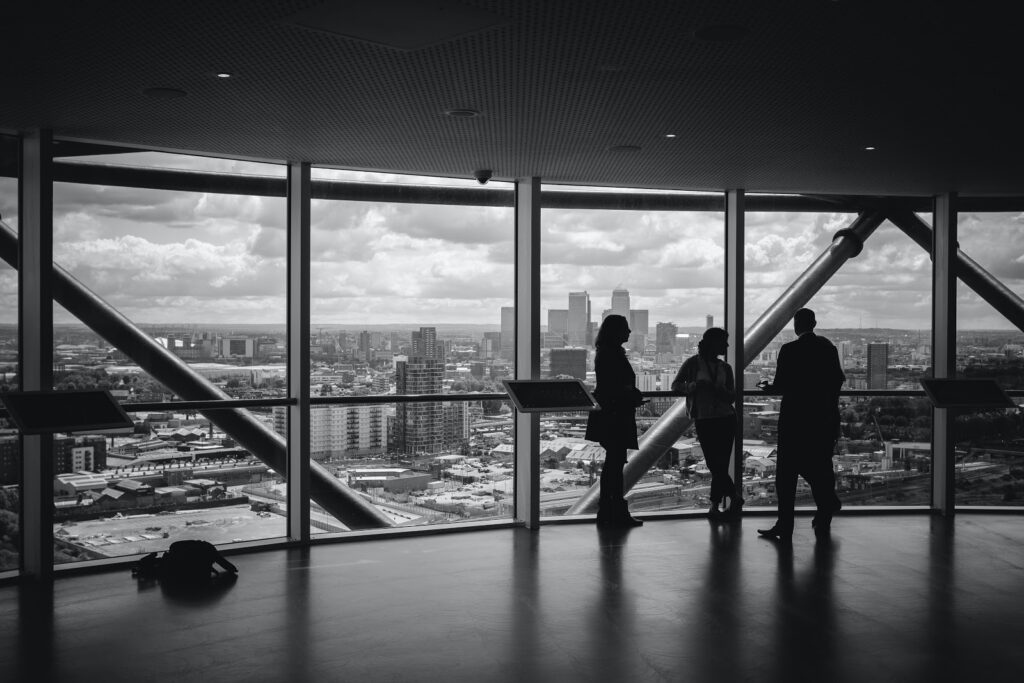 Photo by Charles Forerunner on Unsplash
So regardless if the CIA's new logo and rebranding strategy lacks general appeal, or even garners disapproval, they are nonetheless accomplishing what they sought out to achieve. Diversity is increasing, as well as their recruitment classes.
Perhaps the lesson to take away from this PR and advertising case study is that organizations should be cautious when targeting younger audiences. If an organization is not authentically in-tune with new-age culture, any attempt to imitate will certainly be risky. Failure to accurately present a brand with a honest, relevant connotation can lead to it being relentlessly harpooned by both critics and social media alike.
Furthermore, promoting diversity is necessary for influential corporations and institutions. Not only does it encourage job applications, but it also provides new perspectives that an organization might be desperately lacking. 
Sources
Barnes, J. E. (2020, June 22). The C.I.A.'s Business Is Secrets, but It Is Recruiting Spies in the Open. The New York Times. https://www.nytimes.com/2020/06/22/us/politics/cia-recruiting-ad.html?auth=login-google. 
Bruchesi, C. (2021, January 5). The CIA has hired spies in all areas and launched a new recruiting site aimed at diversifying spy agencies. Florida News Times. https://floridanewstimes.com/the-cia-has-hired-spies-in-all-areas-and-launched-a-new-recruiting-site-aimed-at-diversifying-spy-agencies/78554/. 
Dwyer, D., & Smith, C. (2020, October 6). US spy agencies face 'shocking' lack of diversity. ABC News. https://abcnews.go.com/Politics/us-spy-agencies-face-shocking-lack-diversity/story?id=72915850.
Liffreing, I. (2021, January 4). CIA's rebrand likened to that of a millennial pop-up shop. Ad Age. https://adage.com/article/cmo-strategy/cias-rebrand-likened-millennial-pop-shop/2303356. 
Marcus, E. (2021, January 8). Is Graphic Design the C.I.A.'s Passion? The New York Times. https://www.nytimes.com/2021/01/08/style/cia-rebrand.html. 
Moen, M. (2021, January 6). Ryder Ripps Responds to Claims That He Rebranded the CIA. PAPER. https://www.papermag.com/cia-rebrand-ryder-ripps-update-2649750336.html?rebelltitem=15#rebelltitem15. 
Riechmann, D. (2021, January 4). CIA's new recruitment website aims to diversify spy agency. AP NEWS. https://apnews.com/article/technology-business-race-and-ethnicity-intelligence-agencies-demographics-e22ea4d22d4564608d7972be95e570b9. 
Schott, B. (2021, February 14). Tinker Tailor Soldier… Brand? Bloomberg.com. https://www.bloomberg.com/opinion/articles/2021-02-14/the-cia-has-a-new-logo-can-its-re-branding-woo-millennials.
Simkin, J. (2020, January). Sidney Reilly. Spartacus Educational. https://spartacus-educational.com/SSreilly.htm. 
Turner, G., & Singman, B. (2020, June 22). CIA to launch nationwide recruitment ad campaign to 'excite' Americans to apply. Fox News. https://www.foxnews.com/politics/cia-to-launch-recruitment-ad-campaign-to-excite-americans-to-apply.