Creative Independence Day Campaigns From the Past
Check out these Classics from Old Navy, Jamba Juice, and Nathan's Hot Dogs
The Fourth of July, also known as Independence day, is quickly approaching this year. Many brands are gearing up for the holiday and its celebrations with marketing initiatives. The American holiday is a big opportunity for brands to connect with consumers and increase brand visibility. Here are three impressive Fourth of July marketing campaigns from the past:
Old Navy
Old Navy has a reputation of providing iconic Fourth of July apparel for people to wear in celebration of the holiday. In 2019, which was Old Navy's 25th anniversary, they decided to make limited edition purple Fourth of July shirts to celebrate individuality and inclusion. They chose the color purple for the shirts "to show what can happen when the flag's emblematic colors come together". Old Navy also changed their logo on social media and in advertisements from navy blue to purple. Old Navy's Purple July campaign aimed to fight against discrimination while also celebrating America's independence.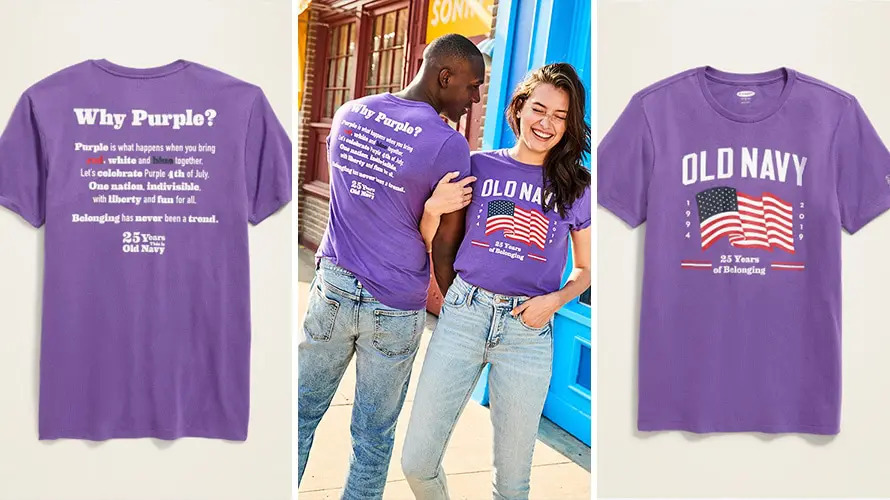 Jamba Juice 
Jamba Juice is a well-known smoothie franchise with a mission to promote healthy lifestyles. In 2017, Jamba Juice partnered with Folds of Honor, a non-profit that supports the education of children and spouses of veterans killed or disabled while serving the United States. Jamba stores sold red white and blue tumblers with the Jamba Juice and Folds of Honor logo. Two dollars from each purchase went towards the Folds of Honor education program. Jamba Juice used the Fourth of July to remind their customers that they value making a difference in people's lives and honoring the United States military. 
Nathan's Hot Dogs
Nathan's is one of the most popular brands of hotdogs, a uniquely American fare. The brand takes advantage of the Fourth of July to increase their brand exposure by hosting a hotdog eating contest in Coney Island, New York every Fourth of July, since 1972! Thousands come to watch contestants compete to see who can eat the most Nathan's hotdogs in 10 minutes. The winner receives a highly-coveted "mustard belt". The contest often gets a lot of social media attention and is an iconic Fourth of July event. The hotdog eating contest is a fun event that inspires families to choose Nathan's when grilling for their families on the Fourth.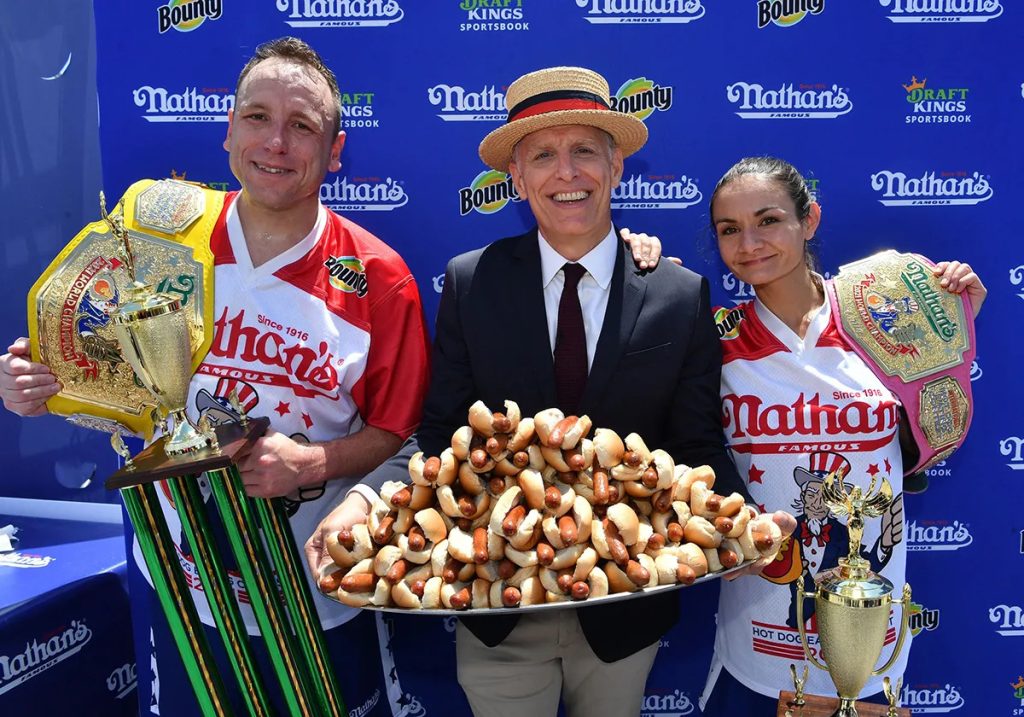 Sources:
https://www.usatoday.com/story/money/2019/06/26/old-navys-fourth-july-t-shirts-purple-year/1568857001/
https://www.businesswire.com/news/home/20170526005537/en/Jamba-Juice-Joins-Forces-with-Folds-of-Honor-to-Build-a-Brighter-Future-for-Gold-Star-Military-Families
https://www.adweek.com/brand-marketing/old-navy-goes-purple-this-fourth-of-july-to-signify-unity-between-red-and-blue-america/
https://espnpressroom.com/us/press-releases/2022/06/nathans-famous-hot-dog-eating-contest-to-air-july-4-on-espn-networks/
https://en.wikipedia.org/wiki/Nathan%27s_Hot_Dog_Eating_Contest