4 Decadent Campaigns to Drool Over
With Valentine's Day fastly approaching, chocolate is obviously at the forefront of a lot of our minds. We know we're not the only ones with a favorite candy bar, but what about a favorite chocolate ad? Some of these ads may have even given you a new favorite candy bar because they were just that good. Let us begin our journey to chocolatey goodness. 
Left Twix vs Right Twix (2015)
Not only was this ad a humorous way to draw attention to Twix as a whole, but it sparked a genius campaign that continues even today. This commercial showcases a torn bond between two inventors – the inventors of the singular Twix bar. The two men separate into two separate factories and claim a left or right side of the Twix bar.
The ad even ends with its encouragement of viewers to "try both and pick a side." We saw this reflected in Twix branding and wrappers, dubbing some bars as having two right Twix bars and two left Twix bars. This even sparked a continued response from fans on social media and message boards trying to figure out the difference between the two bars. 
This, having some of the best engagement from a singular ad, led to many more being made in the future. Thumbs up to Twix for these ads.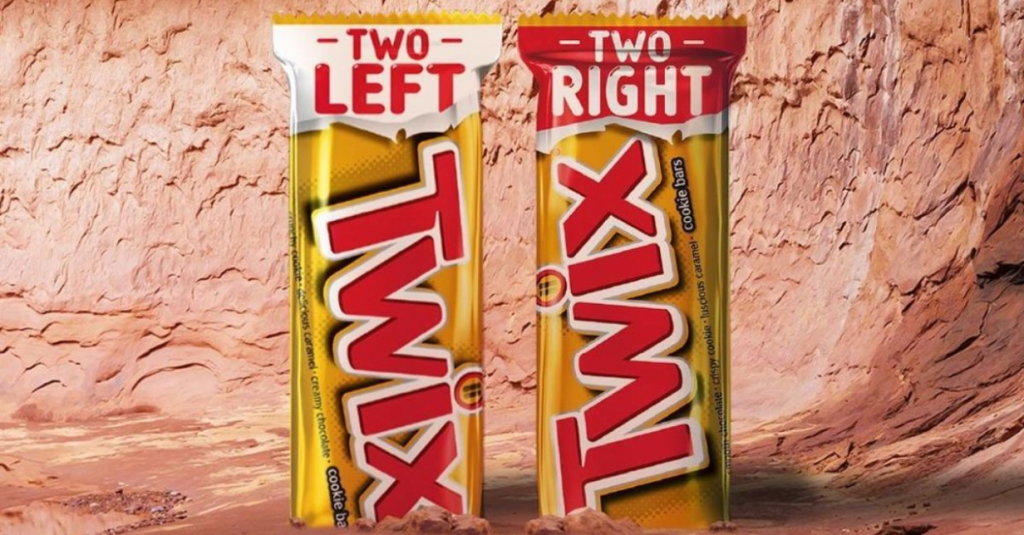 You're not you when you're hungry. Snickers Satisfies. (2010)
Possibly one of our personal favorites, the "you're not you when you're hungry" Snickers ads. The first ad of this campaign gained attention during the Super Bowl in 2010 and showcased the late Betty White playing football. These ads utilize cheeky remarks and brilliant comedic timing, both of which were obviously strengths when it comes to Betty White. 
One of the players states that the other player is "playing like Betty White out there," to which Betty White responds, "that's not what your girlfriend said." The player eats a Snickers bar, turns back to his normal self and continues to play the game. This created a spark for the future of this campaign and gained a lot of popularity – especially on social media. 
A tip of the hat to Snickers for creating these hilarious ads, and of course, a tip of the hat to the great Betty White.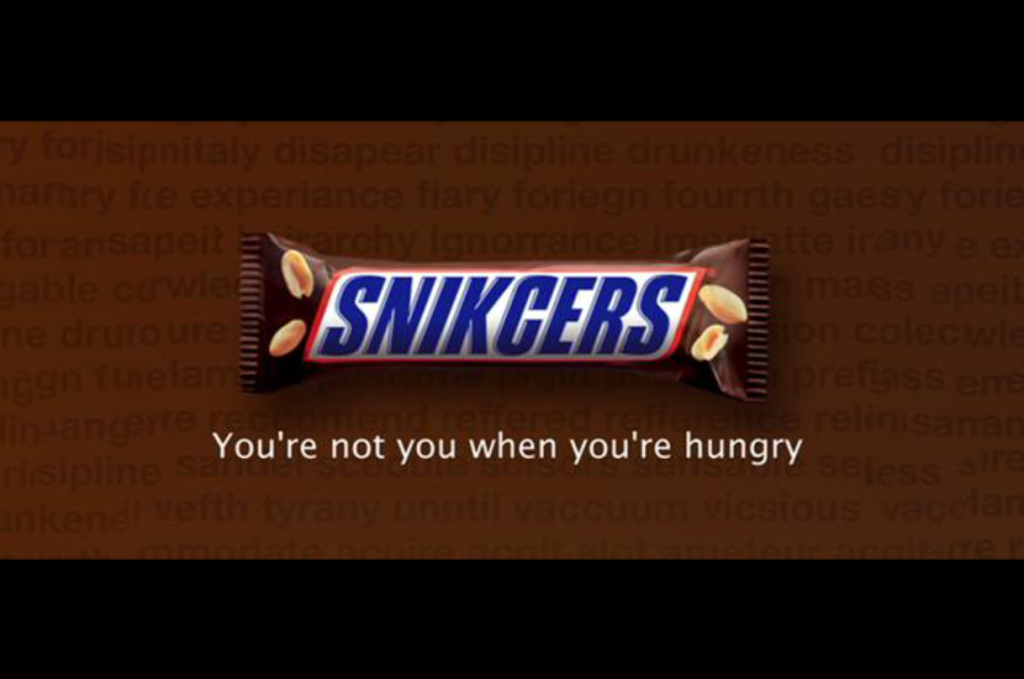 Audrey Hepburn & Galaxy brand chocolate (2013)
The beauty of Audrey Hepburn is timeless, but so is the sweet taste of chocolate. In 2013, Galaxy brand chocolate used Computer-generated imagery (CGI) to recreate the image of Audrey Hepburn enjoying a Galaxy chocolate bar. The ad is very artistic and ageless, much like the work of Audrey Hepburn herself. 
Audrey Hepburn, or the Audrey Hepburn look-alike, is seated on a bus that has run into a fruit stand and is offered a ride by a fine gentleman. She takes the ride, while being sure to first grab the hat off the bus driver, and put it on the gentleman's head and climb in the backseat. 
Then, in true Audrey Hepburn fashion, is chauffeured near the seaside while enjoying a chocolate bar. Across the screen comes the quote, "why have cotton when you can have silk?". Beautiful and elegant.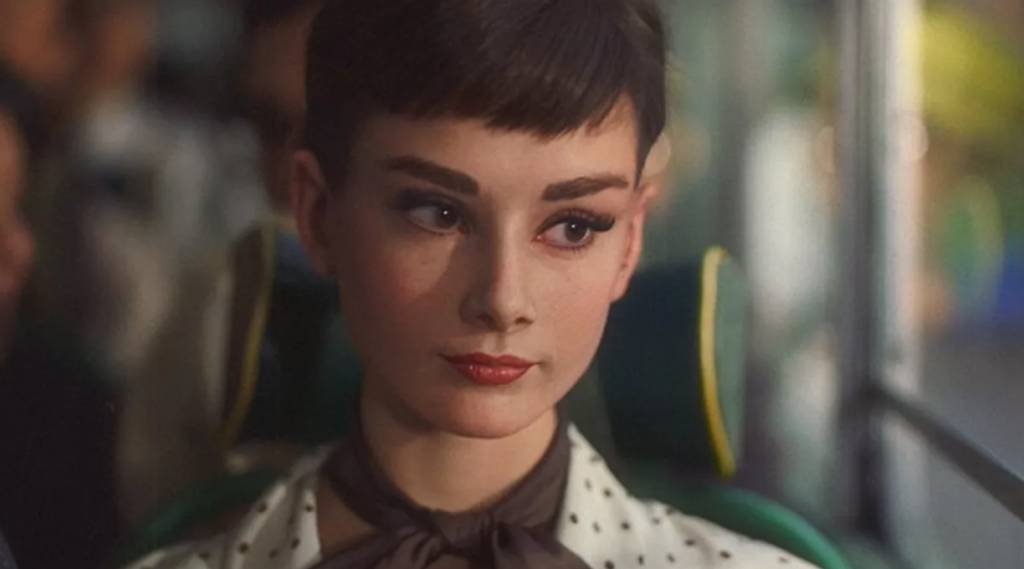 Reese's Perfectly Easter commercial (Early 2000's)
How could we forget about the beloved Reese's Easter bunny commercial? This sweet early 2000's commercial has the perfect blend of comedy and nostalgia, almost as perfect as the sweet blend of peanut butter and chocolate. 
Featuring the iconic soundtrack of "Let's Get It On," by Marvin Gaye, this Easter commercial is a big fan favorite – hence its reappearance every Spring. With its simple messaging, "Spring is in the air" and "Reese's, Perfectly Easter," this ad is timeless and always a staple.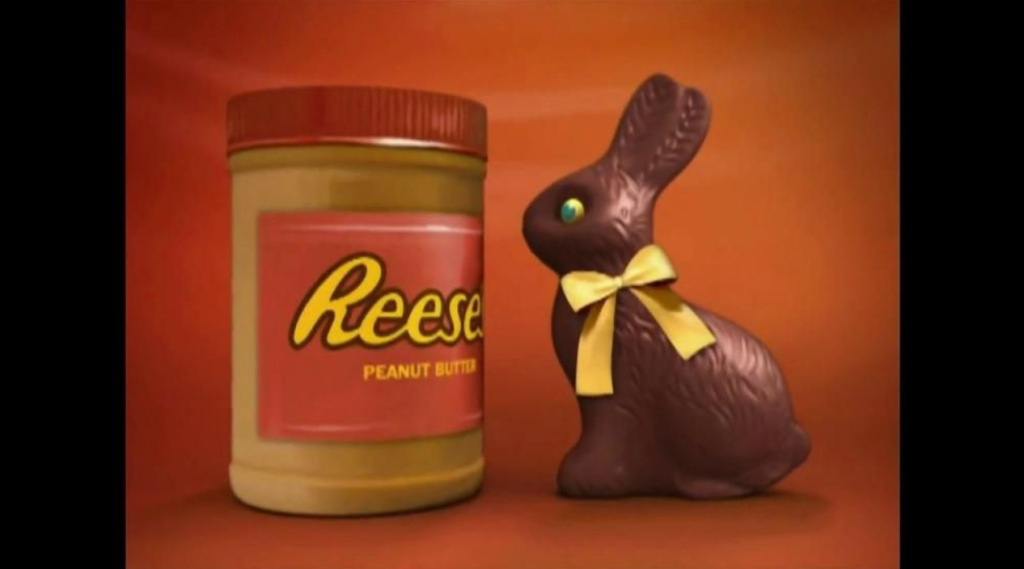 References:
Left twix vs right twix commercial 2015 – youtube. YouTube. (2015). Retrieved February 8, 2022, from https://www.youtube.com/watch?v=HtWavRpVzDQ
Reese's Perfectly Easter . YouTube. (n.d.). Retrieved February 8, 2022, from https://www.youtube.com/watch?v=8v2FEaW9p8k
Wang, C. (2013, February 28). Audrey Hepburn CGI in galaxy chocolate commercial 2013. Audrey Hepburn CGI In Galaxy Chocolate Commercial 2013. Retrieved February 8, 2022, from https://www.refinery29.com/en-us/2013/02/43712/audrey-hepburn-chocolate-commercial
You're not you when you're hungry. YouTube. (n.d.). Retrieved February 8, 2022, from https://www.youtube.com/watch?v=OTPJYZLD6L8