Tampa Bay, Florida — a sprawling paradise and the mecca of champions.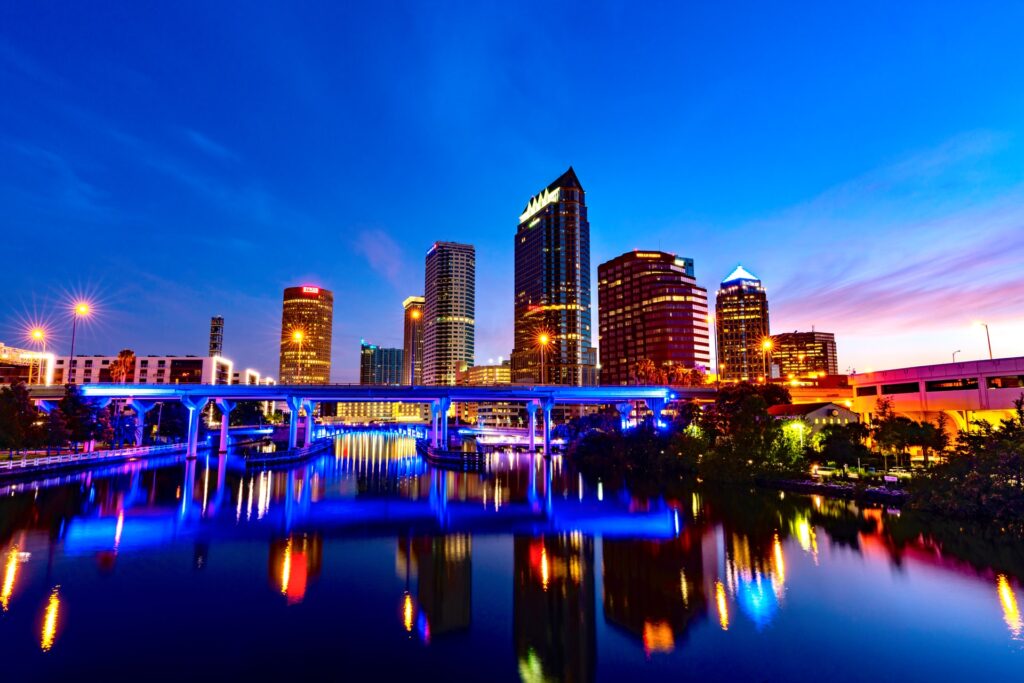 Photo by Jesse Adair on Unsplash
The Sunshine State has continuously reigned as a prime destination for tourists, retirees, and anyone in pursuit of prosperity. Its population steadily grows alongside its massive one-trillion dollar economy (DePietro, para. 13), as the soothing weather and beautiful coastlines aren't the only things drawing media attention.
Tampa in particular has become a rapidly increasing hotspot. According to Vist Tampa Bay's president, Santiago Corrada, "[Tampa was] recently ranked number one city in Florida and number 22 in the entire country" (as cited in Salcedo, para. 2). And according to WalletHub, Tampa ranks 9th in large-city growth and 65th overall nationwide (McCann, Fastest-Growing Cities). Certainly, the research seems to imply there is something special about Tampa.
This may come as a surprise because when people think of Florida, they often think about the vibrance of Miami or the adventures of Orlando. However, Tampa is no longer known as the awkward middle-child of Florida, but rather a metropolitan powerhouse. It has become the home of success and financial opportunity. 
The mayor of Tampa Jane Castor said it herself, "It is just red hot here. We are creating entire communities around and it is a good time to be in Tampa Bay" (as cited in Salcedo, para. 5).
So how did this happen? 
Champa-Bay
The spirit of "Champa-Bay" took its first breath in September of 2020. The Lightning won the Stanley Cup on the 28th, and the Rays began their playoff run the next day on the 29th. Alongside these events, seven-time champion Tom Brady was reinvigorating the Buccaneers to be one of the best teams in the NFL.
This aura of newfound excitement began to manifest more as the Rays became the MLB's AL champions and played the Dodgers in a hard-fought World Series. But Champa-Bay was truly born on February 7th, 2021, when the Buccaneers won the Super Bowl in Tampa.
What's truly remarkable though, is that the heart of champions is still beating. The Lighting brought home another Stanley Cup last Summer, and the Rays are yet again poised for another World Series to run. Not only that, but forty-four-year-old Tom Brady is looking better than ever.
Sports have a unique ability to bind communities together. They are symbolic of the strength and tenacity we have as people of the same tribe — a rallying point for a common cause. Champa-Bay became more than just sports for this city; it's the philosophy and lifestyle that many locals have adopted for themselves.
Boosted Economy
First and foremost, these sporting events have had a real impact on the city's economy. This is especially true during the Bucc's Super Bowl win in Tampa.
But to be as factually accurate as possible, the Super Bowl is a bit of a controversial topic for economists. Not only is it too massive of an economic event to precisely calculate, but there are also many false conceptions in regard to the profitability of hosting a Super Bowl. 
According to sports economist Victor Matheson, the NFL has propagated misleading information about the money being made by cities hosting a Super Bowl. He estimates that anywhere between $30 million and $130 million dollars is truly made by the host city — "Not nothing, and not what you would sneeze at, but somewhere between a quarter and a tenth of what is being claimed" (as cited in Draper, para. 9-10). This is mostly due to economic factors such as leakage, in which money doesn't stay in the city that it was made in (para. 15).
Furthermore, many of the benefits typically experienced from hosting (and winning) the biggest game in American sports were offset due to COVID-19. As economist Andrew Zimbalist tells Yahoo Financial, "Tampa could get less than half the boost it would have gotten if not for the pandemic" (as cited in Roberts, para. 28).
Because of these factors, it's extremely difficult to calculate the exact economic impact that sports have had in Tampa. According to The Athletic, many economists they tried to interview would not give a definitive answer, but there's an underlying consensus that the benefits of winning the Super Bowl and Stanley Cup significantly outweigh any costs (Shapiro, para. 20-25).
This becomes evident when going directly to the source of information: the business owners. Many report a positive experience from each title run and working alongside the professional sports leagues.  
How Local Businesses Are Affected 
CNBC contributor Carol Roth explains that "From restaurants to merchandise sellers, the Super Bowl has a tremendous impact and it affects small businesses, employment and the spirit of the city… people feel like there's an extra camaraderie and a boost of a good feeling. It gives everyone more of an incentive to go out and kill it in their businesses" (as cited in McInerney, para. 11-13). Major sports events and festivities are meant to be celebrations. They fill stadiums with excitement and joy and flood the streets with optimism and ambition.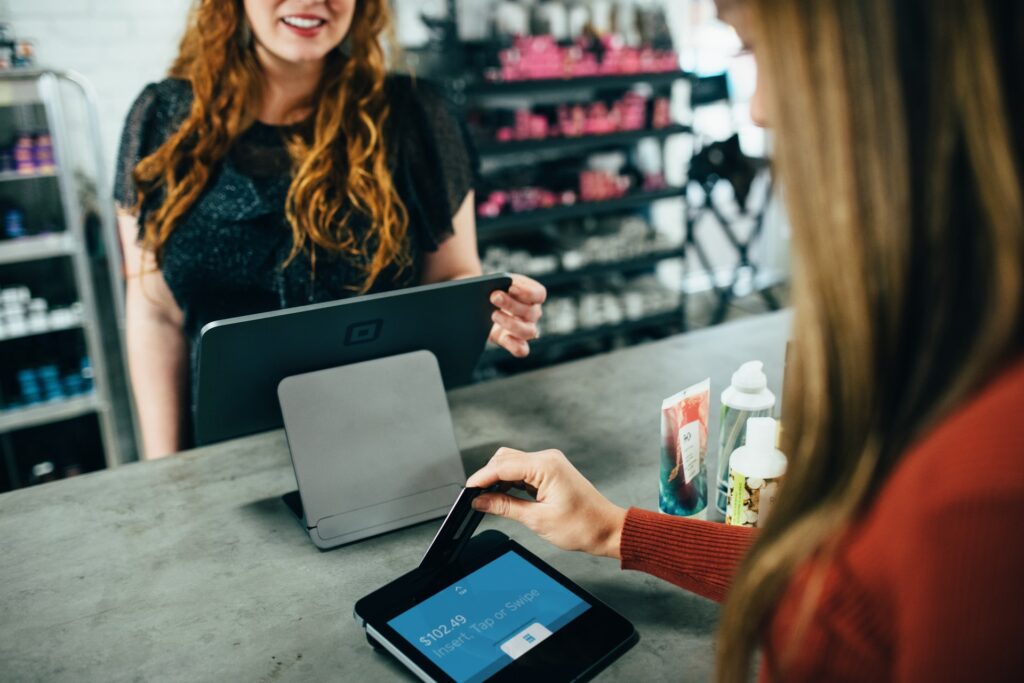 Photo by Blake Wisz on Unsplash
Although the NFL has been criticized for their lack of financial support during Super Bowl season, they do contribute to local businesses with their Business Connect program. This program sets out to find businesses for contracting opportunities, which not only offers immediate work, but this initiative also helps build each business' foundation and network connections.
Tampa business owner Derek Holmes Jr. was fortunate enough to be a part of the Business Connect program, and told WTSP:
This is just going to help me push forward. There's an economic benefit but the networking and people I've met are just going to push beyond. With COVID people are thinking more about what they're buying and how they're spending their money and having that kind of validity from partnering with the Super Bowl will make a difference. (as cited in Nguyen, para. 4)
For many businesses who directly worked with the NFL in Tampa, there's been a long-term impact made. Especially for event-related businesses who were struggling during the pandemic, the Super Bowl helped provide a sustainable future for the local economy (para. 8).
BJ Waymer, who was in charge of Business Connect in Tampa, explained that "We look at how they present their business on the internet, how they utilize social media and e-commerce. We help share educational info with the suppliers that can make their business stronger" (as cited in Loux, para. 6). It's evident that the NFL not only provided the opportunity for struggling businesses to prosper but also the guidance necessary to grow for years to come.
The NFL Super Bowl committee also had another initiative, unique to Tampa Bay. This initiative was called Forever 55, which used philanthropy to focus on six pillars of communal support: early childhood education, food insecurity, families, health and wellness, sustainability, and systematic justice. WTSP reports that "The Host Committee and the NFL are committed to investing $2 million to 'create, support and implement long-lasting initiatives throughout Tampa Bay'" (10 Tampa Bay, para. 4).
Not only have businesses benefited from the influx of work and economic growth, but the community of Tampa Bay was built up in the process as well.
Why People Are Choosing Tampa
Tampa Bay keeps growing, as more people want to be a part of the thriving community. The sports success likely have had an effect on that, as the owner of the Lightning, Jeff Vinik, explains:
I don't think it's an accident that the sports teams are all doing well at the same time the entire Tampa Bay area is exploding in terms of economic growth and opportunity. People follow what's going on in sports, and they know that at least right now, Tampa Bay is kicking ass. (as cited in Cridlin, para. 9)
The city has gained a fortune in media coverage during each major sporting event it hosts and is tied to. Jay Cridlin of the Tampa Bay Times later writes in the article that "Tourism officials can't believe all the free airtime Tampa Bay has gotten these last two years — all those scenic shots of beaches, the Riverwalk and the St. Pete Pier beaming to cities like New York and Boston and Toronto" (para. 43). People across the nation are hearing the name "Tampa" all over the news, which essentially provides the city with an abundance of free advertising.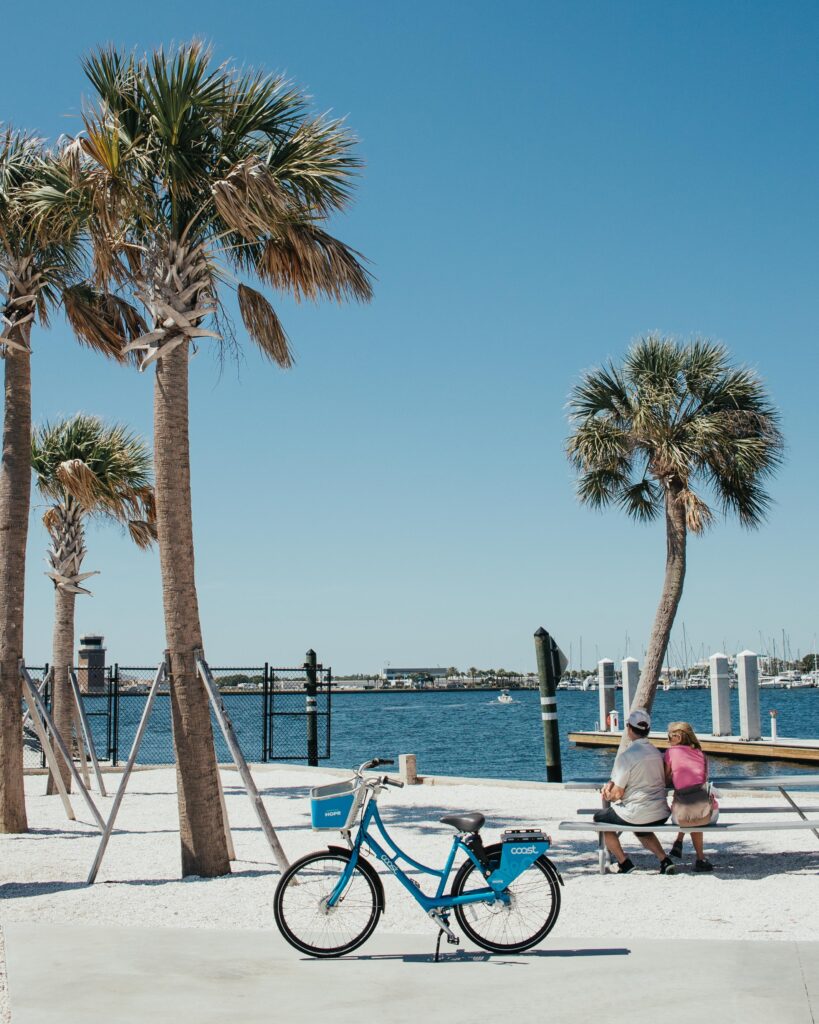 Photo by Ethan Walsweer on Unsplash
There is also a profound psychological effect for seeing "Tampa" frequently associated with "champions". According to Business Observer and their conversation with Michelle Gacio Harrolle, director of the Vinik Sport & Entertainment Management program at the University of South Florida's Muma College of Business, "if the Lightning win the Stanley Cup and the Rays play in the World Series people elsewhere will associate Tampa Bay, and its businesses and residents, with success. 'People will partner with successful organizations because they want to be successful themselves'" (Llovio, para. 22).
The Best Place To Be
The life of Champa-Bay radiates across the country, as onlookers see the city's growing economics, media attention, and happiness. The success of the Lightning, Rays and Buccaneers acted as a catalyst for the struggling economy — both in economics and in spirit. Any person or business that calls Tampa "home" can expect a boost in overall success for the foreseeable future.
The city of Tampa Bay is just red hot.
Work Cited
10 Tampa Bay. (2021, January 14). Super Bowl LV's lasting legacy on Tampa Bay. wtsp.com. https://www.wtsp.com/article/sports/nfl/superbowl/forever-55-and-its-lasting-impact-on-tampa-bay/67-00cb0a03-d5af-4ecb-b5d1-a72df36fa832
Cridlin, J. (2021, July 3). 'A totally different city': How Tampa has changed since 2004 Stanley cup win. Tampa Bay Times. https://www.tampabay.com/news/tampa/2021/07/03/a-totally-different-city-how-tampa-has-changed-since-2004-stanley-cup-win/
DePietro, A. (2021, August 4). 2021 U.S. States By GDP And Which States Have Experienced The Biggest Growth. Forbes. https://www.forbes.com/sites/andrewdepietro/2021/08/04/2021-us-states-by-gdp-and-which-states-have-experienced-the-biggest-growth/?sh=8c9404846c68
Draper, K. (2018, January 29). Windfall for Super Bowl hosts? Economists say it's overstated. The New York Times – Breaking News, US News, World News and Videos. https://www.nytimes.com/2018/01/29/sports/football/super-bowl-lii-minnesota.html
Llovio, L. (2021, June 10). Championships aren't just about trophies, they're a chance to make money. Business Observer. https://www.businessobserverfl.com/article/championships-arent-just-about-trophies-theyre-a-chance-to-make-money
Loux, D. (2021, February 5). Super Bowl LV business connect program spotlights local Tampa Bay companies. Sports Illustrated. https://www.si.com/nfl/buccaneers/news/tampa-bay-buccaneers-super-bowl-business-connect-program
McCann, A. (2020, October 12). Fastest-growing cities in America. WalletHub. https://wallethub.com/edu/fastest-growing-cities/7010
McInerney, B. (2016, February 1). Super Bowl benefits host city, but by how much? CNBC. https://www.cnbc.com/2016/01/29/super-bowl-benefits-host-city-but-by-how-much.html
Nguyen, T. L. (2021, February 14). Tampa-area businesses, organizations get boost from Super Bowl LV. wtsp.com. https://www.wtsp.com/article/money/business/lasting-impact-super-bowl-tampa-business/67-4361d7cb-6b75-4711-a2d2-96078ff55ca0
Roberts, D. (2021, February 3). Super Bowl 55: Biggest financial storylines of the NFL's pandemic Super Bowl. Yahoo. https://www.yahoo.com/now/super-bowl-55-biggest-financial-storylines-of-the-nf-ls-pandemic-super-bowl-133555385.html
Salcedo, A. (2021, July 8). Sports teams give an assist to Tampa's growth and development. wtsp.com. https://www.wtsp.com/article/news/local/tampa-city-growth/67-c47aa59a-589c-4231-9863-6cd629ebf2e5
Shapiro, S. (2021, July 15). Tampa Bay's tale of two titles: In 2021 Stanley cup run, lightning and community find what was missing in 2020. The Athletic. https://theathletic.com/2702539/2021/07/15/tampa-bays-tale-of-two-titles-in-2021-stanley-cup-run-lightning-and-community-find-what-was-missing-in-2020/