Summer has finally made its debut and it's time to heat up the market. As the season begins to change, so can our consumer habits. That's why Corona hit the mark when they announced their new Refresca flavors. This is the first time the brand is branching out beyond beer. Targeting your audience and switching up the taste to offering a wide variety of tropical flavors is the best way to spike up revenue during the summer. The social art of drinking now is evolving now to low calorie, premium sparkling water with splashes of alcohol.
Shifting eyes to the fashion industry, we see society promoting more to self- love and embracing one's body image. GAP released their summer ad by finding real people (not models) to celebrate American diversity. I would only incline more brands to use this marketing tactic. Here you see the average consumer naturally wearing the clothes. This is a perfect representation of the brand knowing and understanding their ultimate buyer. This breaks down all the barriers of imperfection, and unrealistic body expectations.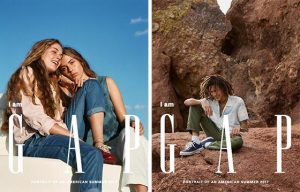 Summer time means travel time. Between flights, hotels, and car rentals- traveling can definitely rack up a hefty bill. That's why now, thanks to the digital age, we have the option to book unique places to stay and things to do on AirBnb.com. This new way of traveling and booking is community driven and valued on accepting all races and genders. By simply scrolling through the app, you can imagine where you belong in any state or country. AirBnb thrives on offering potential travelers an authentic stay versus staying in a grimy motel.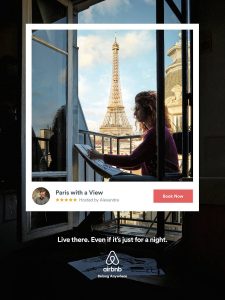 Ads like these know exactly how to stand out and overrule their competition. All you need is an authentic product, a loyal mission and a creative way to express your brand.
Sources:
https://www.tasteofhome.com/article/corona-refresca/  
https://www.adweek.com/brand-marketing/gap-found-real-people-not-models-for-its-summer-ads-celebrating-american-diversity/ 
https://econsultancy.com/10-examples-of-great-airbnb-marketing-creative/