3 Tips for Instagram-Worthy Photos
The world of social media has allowed many companies to gain exposure for their products and services through posts, likes, and engagement with followers. Being that Instagram has one billion active users, it is crucial for companies and brands to promote themselves, their products, and services through Instagram. 
So the million dollar question remains, how do I gain more followers and likes on Instagram? 
Being that so much content is posted and scrolled through daily on Instagram, utilizing creativity and uniqueness through photos is the best way to draw in viewers, resulting in more likes and follows.
LIGHTING
Being that lighting really makes or breaks a photo, one tip for making photos Instagram-worthy is to make sure lighting is on point! Natural lighting is the best way to capture a solid photo for Instagram, too much flash can cause your photos to seem harsh or not visibly clear. If you do not have access to natural light, the best alternative is to use a broad light source. Using broad light accessories can help minimize harsh lighting and also help with shadows and other distracting elements.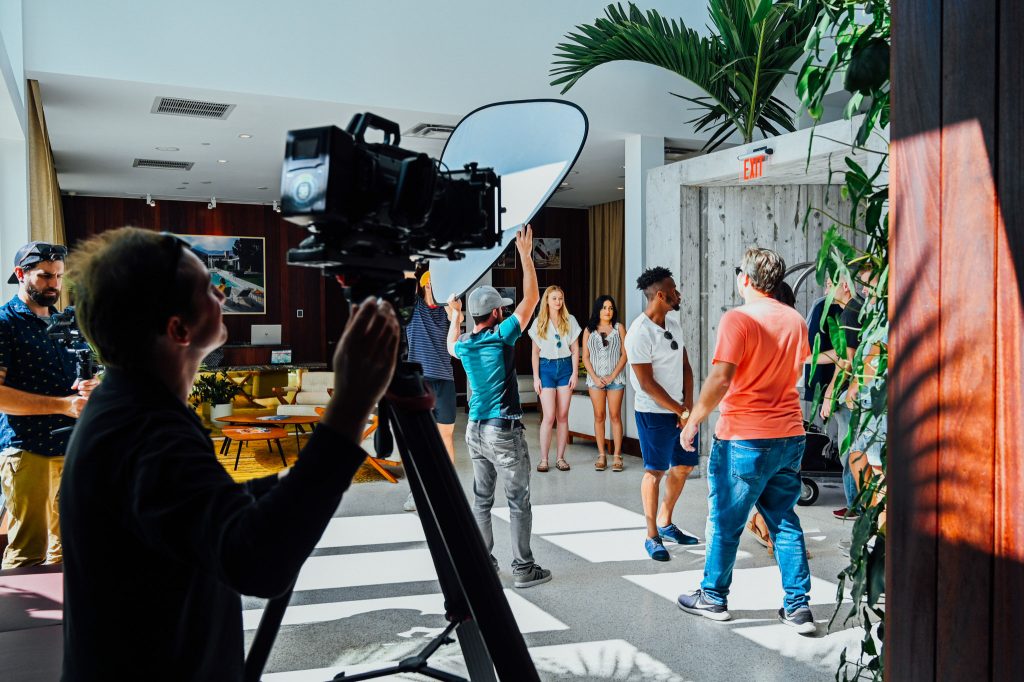 Photo by Amy Alexander at Evolve & Co.
There are many ways to manipulate lighting to give it a natural or softer appeal. Filters, editing apps/programs, and camera settings can also help minimize harsh lighting. Angles, placement, and backgrounds can also dictate how your photo will come out. 
Based on how dark or light the atmosphere where you're shooting in will help you determine whether the lighting of your photo will be not so good or perfect for the vision you have. Trying new techniques and messing around with settings and lighting will help you learn what works and what doesn't. You know what they say, practice makes perfect!
AESTHETICS/COLOR PALETTES
Creating an aesthetically pleasing feed on Instagram can be overwhelming and seem intimidating, but determining the route you want to go is the first step to creating Instagram-worthy photos for your brand.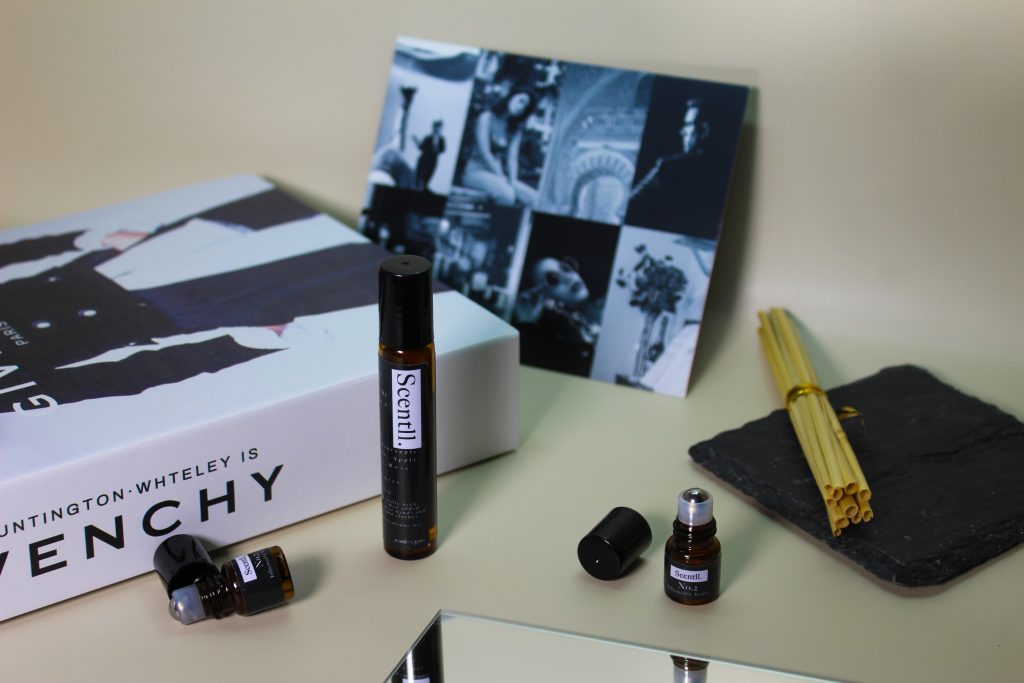 Photo by Scentll on Unsplash
In today's age, many viewers are drawn to the "clean and simple" aesthetic. Not that you are limited to that specific look on your feed, but it is important to not post photos that may be too overwhelming for viewers. Researching your target audience and then executing photos based on what your audience is drawn to can also help create your brand's aesthetic.
Another tool to help with your brand's aesthetic is by choosing a color palette to reference when taking and uploading photos to Instagram. Having colors that coordinate with each other on your feed helps minimize an overwhelming effect. When users click on a brand's account and see a specific color scheme it gives a sense of comfort or simplicity. According to Hootsuite- a social media management platform, having an aesthetic/color scheme for your brand on Instagram "influences consumer buying decisions by around 85%." (Fontein, 2019). 
EYE-CATCHING CONTENT
Unique content on Instagram is so important because not only are similar brands a competitor, but every influencer, brand, and popular account are too. Everyone scrolls through Instagram and a lot of content is overlooked due to the amount of photos being posted. The best way to get traction on your Instagram account is to post content that is unique to your brand. Eye catching photos and captions is what viewers gravitate towards, which then leads them to click on your account and scroll down your feed, and may even lead to a follow (fingers crossed)! 
Another way to grab the viewer's attention is by posting high quality photos, there's something so pleasing about focused and detailed photos posted on Instagram. Close-up photos of products, foods, clothing, etc. gives the viewer a feel for the quality of the product or service. Customers want to know that buying your product or service will be as good as it looks on Instagram.
The last tip for creating eye-catching content is captions and engagement. Connecting with viewers through comments, stories, and going live is a great way to stay in viewers minds as well as they may feel you are a genuine company who cares about their customers. Interacting in the comments is the quickest way that customers can get questions answered and information about your products or services. Posting stories keeps your followers updated on your brand or things that may be happening in the near future and can also show BTS of your company. Lastly, going live on Instagram helps your brand engage with followers and other users and can make them feel seen and heard by your company.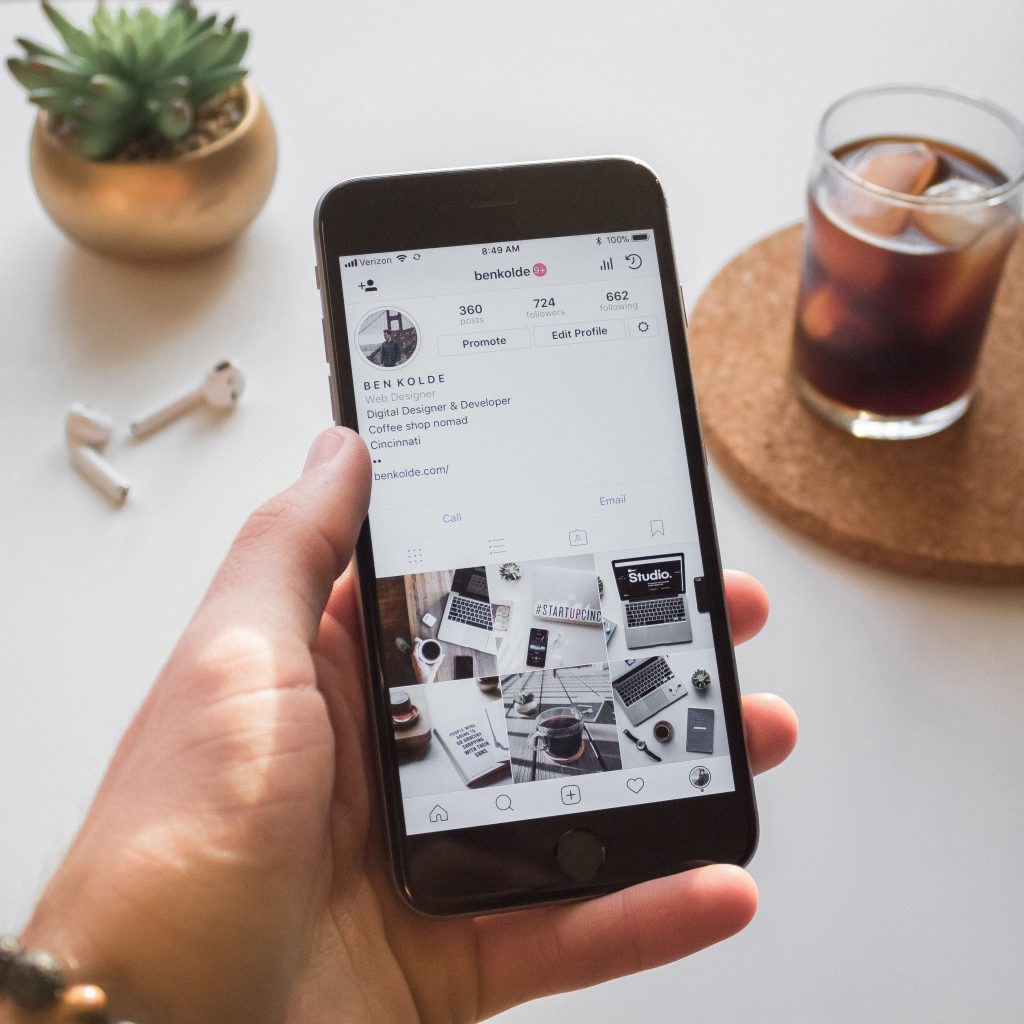 Photo by Ben Kolde on Unsplash
TO RECAP ON THE THREE TIPS 
All and all, Instagram-worthy photos help to boost your brand and can be the best way to gain exposure for your company. Engaging with users, creating unique content, and posting good quality photos are all great ways to get likes and follows!
Every user and brand on Instagram wants to stand out and creativity is an important way to do so. Following the three tips above can help guide you in reaching your ultimate goal on Instagram and help your brand's success overall. 
Work cited
Statista Research Department. (2022, May 12). Instagram: Distribution of Global Audiences 2022, by Age Group. Social Media & User-Generated Content. https://www.statista.com/statistics/325587/instagram-global-age-group/
Tanny Jones. (n.d). Five Lighting Tips to Improve Your Photography. Picture Correct. https://www.picturecorrect.com/5-lighting-tips-to-improve-your-photography/
Dara Fontein. (2019, July 18). How to Create a Unique Instagram Aesthetic that Fits Your Brand. Hootsuite. https://blog.hootsuite.com/instagram-aesthetic/
NoniShaney Cavaliere. (2020, May 14). How to Create an Eye-Catching Instagram Post. Digital Services. https://www.vdigitalservices.com/how-to-create-an-eye-catching-instagram-post/