The Super Bowl is for more than just football. In 2021, a survey found that 43% of super bowl viewers are only tuned in to see the advertisements that play during the commercial breaks. For many, these commercials kick off a brand's tone and puts these brands on the map for the rest of the year. In the weeks before the superbowl is set to air, many of these brands will post teasers showing off the commercials they will be showcasing the day of the game. This creates hype around the brands and prepares viewers for what they are going to see on game day. 
Downy Unstopables: I'm Not Doing It Yet 
Downy released a 30 second commercial advertising their downy unstopables scent beads. In this ad, they are using a celebrity but are hiding their face in the teaser behind a sweatshirt. The advertisement is supposed to show that the fresh laundry scent lasts up to 12 weeks. In the commercial the actor says,"I'm going to sniff this into the Super Bowl to see if it's true." The actor who is hiding his face won't be revealed until the day of the game.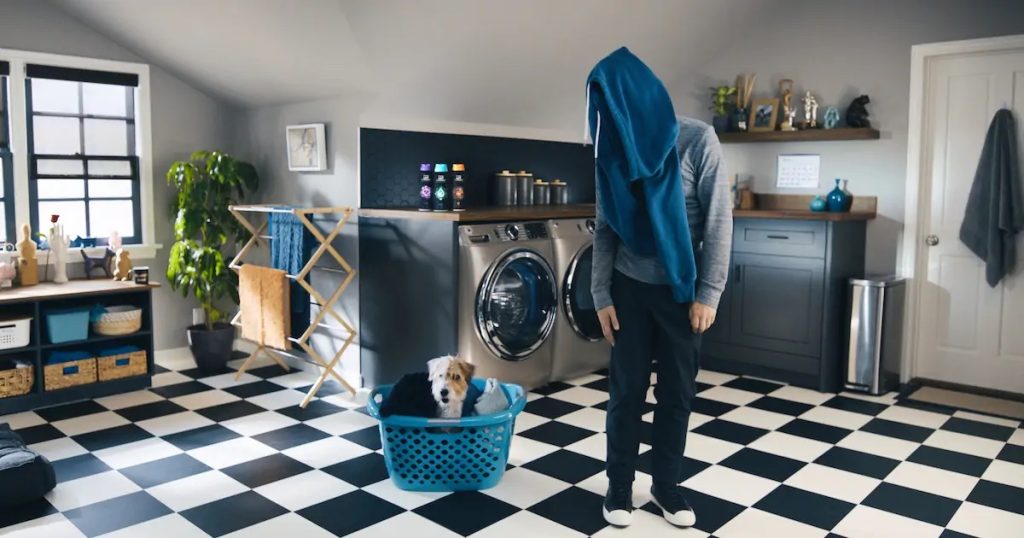 Doritos: The Love Triangle staring Jack Harlow 
Doritos put out a commercial featuring famous singer and rapper Jack Harlow. This commercial features Jack being swarmed by fans and paparazzi while he makes his way into his car. It then cuts to him sitting in the car holding a bag of BBQ Doritos Chips. One of the paparazzi yelled out to him "Is it true about the love triangle?". He then responds to himself in the car saying "Maybe." Then the commercial cuts to black with the date of the Super Bowl game. This ad doesn't reveal much and builds suspense for the full commercial that releases during the game.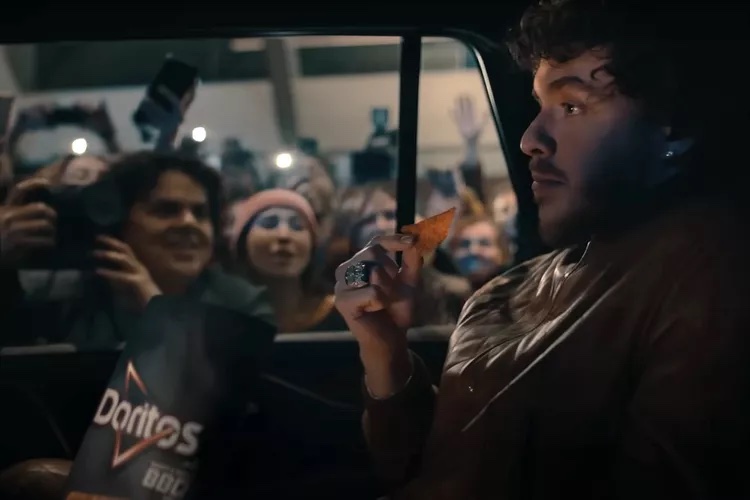 Something good is on the Horizon: #Popcornersbreakinggood
The brand Popcorners collaborated with the TV show Breaking Bad to create an ad campaign featuring actors Bryan Cranston and Aaron Paul, who are the main characters. This commercial was posted on the official Breaking Bad Twitter account. It shows Aaron Paul's character Jesse Pinkman sitting in the desert watching the sunset and eating Popcorners White Cheddar chips. 
Sources: 
Bad, B. (2023, January 19). Something good is on the horizon. #popcornersbreakinggood pic.twitter.com/mxvkqixumx. Twitter. Retrieved January 19, 2023, from https://twitter.com/breakingbad/status/1616133522468503554?s=42&t=WH35VMQM02aA0vLZxdZmZQ 
Navarro, J. G. (2023, January 5). Share of Super Bowl viewers watching for ads 2021. Statista. Retrieved January 19, 2023, from https://www.statista.com/statistics/1290552/people-watching-super-bowl-for-ads/ 
YouTube. (2022). Downy Unstopables Super Bowl Commercial: I'm Not Doing It Yet . YouTube. Retrieved January 19, 2023, from https://www.youtube.com/watch?v=IbOQhmrNyks&t=20s. 
YouTube. (2023). The Love Triangle . YouTube. Retrieved January 19, 2023, from https://www.youtube.com/watch?v=BLJ3Ul9ZZuA.